Bluefield Seeding Solutions
Increase productivity and achieve higher-quality crops with our state-of-the-art agricultural planting technology.
You can't improve what you're not measuring! Save time, save seed, save money and increase profits.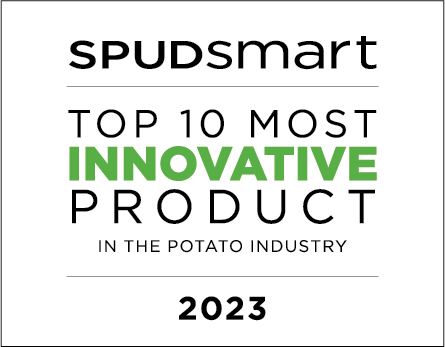 Make your planter more
efficient,

get a higher marketable

yield,

and make more

money.
Bluefield Seeding Solutions is introducing its new patented Seed Sensing Technology that utilizes existing Press Wheel systems that improve plant spacing uniformity, but features enhanced press wheels that sense the contact with each seed piece while it's being locked in place by the press wheels during planting.
This contact with the press wheels is at the precise time the seed piece becomes stationary in the furrow. This enables our system to give real time feedback of the actual seed placement on a per row basis, allowing the farmer to maximize planter performance and planting speed, no matter the conditions.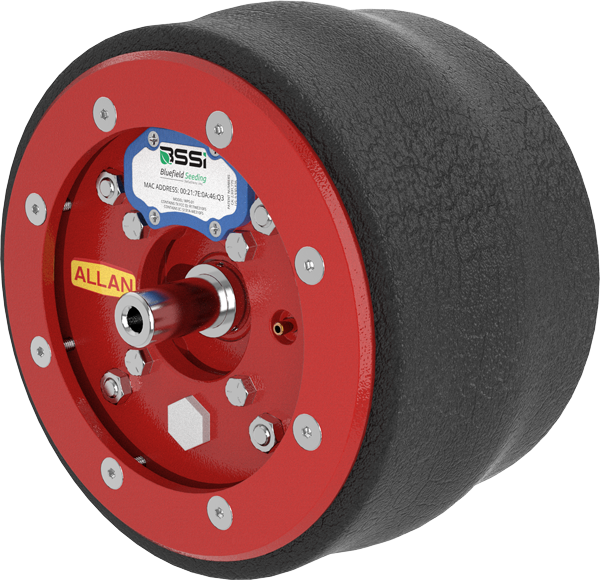 Our
Seed Sensing Technology

will:
Deliver real-time feedback of average seed spacing and planter's actual performance, allowing assessment and corrective action.
Allow for more efficient land use,
minimizing plant footprints and enabling better use of crop inputs
Accumulate all seeding data for each field or seed lot: total planted, total seed weight, doubles, misses, less than ideal, and ideally planted seed.
Monitor your planters performance remotely,

in real time via BSSI's mobile app.
Monitor
the seeding rate (cwt/ac) and average seed placing in real time
Automatically upload all seeding information to a secure data storage platform
where farmers can access their own data at any time, from anywhere.
Eliminate digging behind planter
to evaluate performance
Monitor individual press wheels for slip
"On our Farm, we have been using BSSI's press wheels on one of our planters for several years. It has proven over and over again that we can plant at whatever speed our cup system, spacing setting and seed-cutting profile will allow. This has allowed us to plant at speeds of up to 5.5 mph on our wider-spaced russet varieties and still have in the mid to high 90 percentile accuracy.
While doing tests on both planters we have proven that we have to maintain speeds of 2.8-3.1 mph to achieve the same accuracy on our planter not equipped with press wheels.
If you're looking to improve your planters spacing accuracy and speed at the same time this technology is certainly worth a look."
Jason Webster, MWM Farms Ltd., Middleton PEI
Hear from Farmers using BSSI's technology:
Hilltop Produce purchased two press wheel systems from Allan Equipment Manufacturing three years ago for our two 6-row Grimme planters. The systems improved our set placement and allowed us to increase the planting speed without decreasing the uniformity of the spacing between plants. We could see the differences when the plants emerge.
Last spring, we worked with the BSSi team to commercialize the Seed Sensing Technology. It gave us huge value to be able to monitor the seeds' placement on the ground in real-time. This enabled us to improve the planter's performance and let us catch any problems with the planter immediately. With the cost of seed and other inputs these days, knowing the exact spacing and the seeding rate per acre in real time helped us make better decisions while we were planting to maximize resources.
Regards,
Andrew Lawless
Hilltop Produce
The addition of press wheels to our planter has undoubtedly increased precision at the same time increased the speed of operation. Adding seed sensing technology has allowed us to monitor planter performance over 100% of our acres without opening a single row. We can now make field-to-field adjustments to cope with varying soil conditions which may affect planter accuracy while on the go.
Brandon MacPhail
MacSull Farms
With the ever-rising costs of growing potatoes, we are actively seeking ways to increase our yield and minimize our costs. One of the ways we have been able to achieve this is in the planting process with our 6-row Spudnik planter. We utilize the press wheel technology which not only improves our plant stand but enhances our planting accuracy as well. We also have the ability to plant our crop at a faster rate which results in covering more acres in a shorter period of time thereby reducing the input costs of production.
We recently upgraded the press wheels to the new remote potato set sensing software in order to have a better understanding of the system and the ability to react in real time to our planting performance. The end result of this update has allowed us to make changes as well as improvements on the fly and has limited our downtime during variety changes.
Allan Waugh
Willard Waugh & Sons Ltd.
You can't improve what you're not measuring!
Save time, save seed, save money and increase profits.
Ready to learn more? Contact us for more information and to book a consult all today!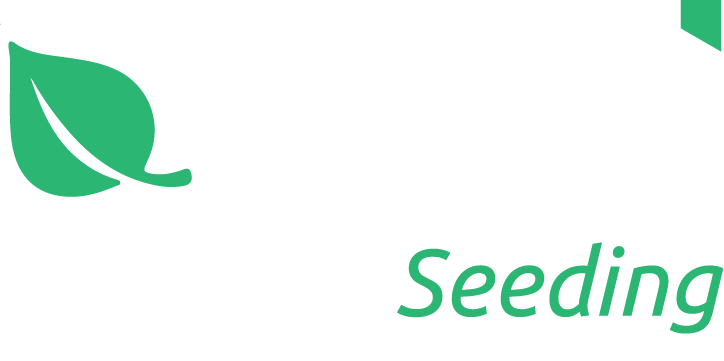 Bluefield Seeding Solutions
Learn more about our products and offerings by opting in to our newsletter!